Events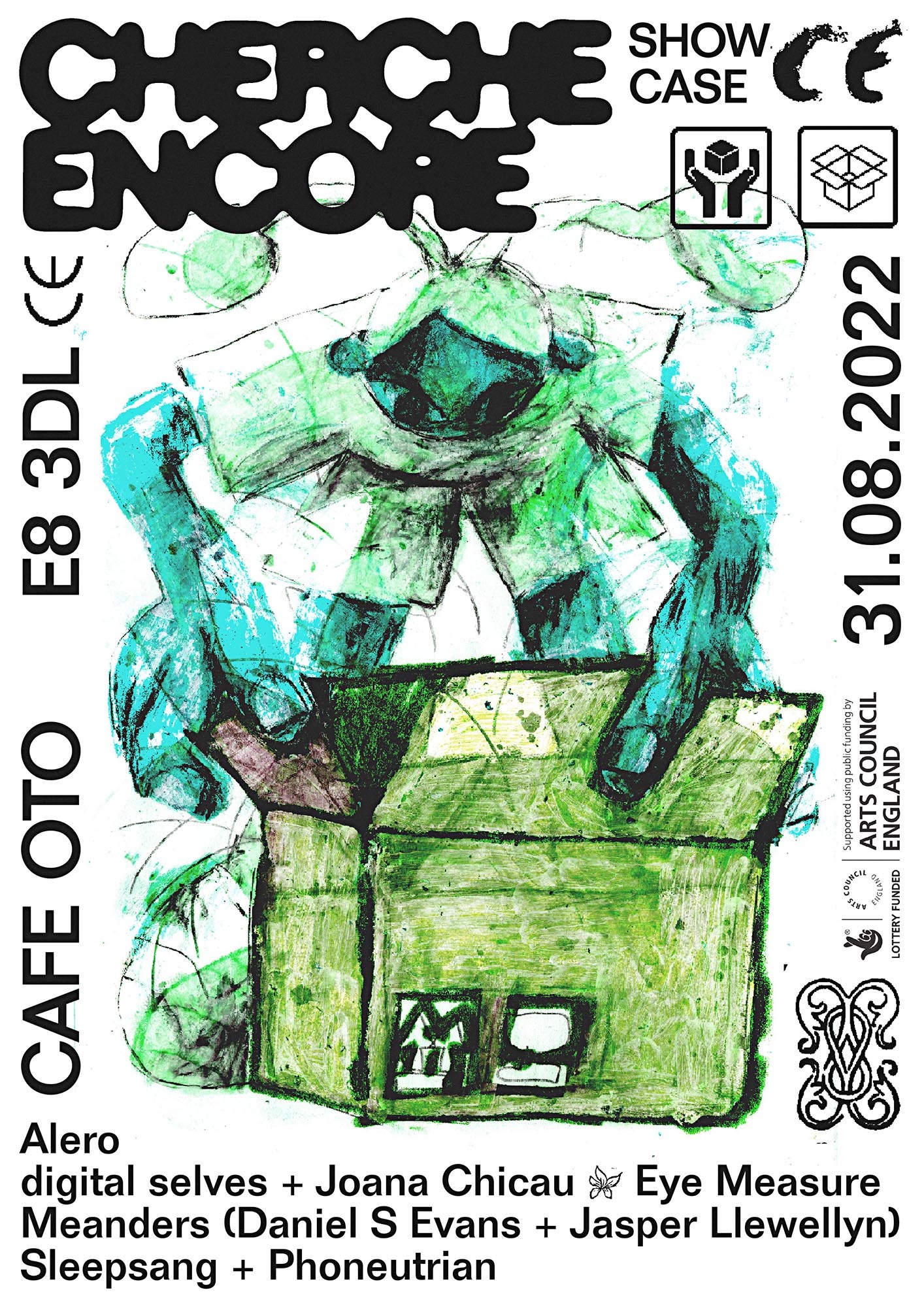 Cherche Encore Cafe Oto Showcase
with Alero, digital selves + Joana Chicau, eye measure, Meanders and Sleepsang + Phoneutrian
Cherche Encore is a slow-paced DIY project founded in 2017 by Blue Maignien (Hortense) and Harry Murdoch (hmurd), and now run together with Hazel Ryan (Deep Vain).The internet label releases music tied to the Algorave scene and beyond, branching out to experimental electronic as well as more instrumental and dance music. This is Cherche Encore's first showcase at Cafe OTO, presenting works by artists commissioned for label releases in 2022, and made possible by a National Lottery Project Grant from Arts Council England. The 4 acts presented are collaborative, with artists making music or visuals together, and span from live-coded dance music to instrumental improvisation.
Earwax x Cherche Encore: Aftercare
With Digital Selves, Diessa, ex.sses, eye measure, ru alero, ready for battle, TryB, Madinah Thompson, Georgie McVicar, Niloo
Cherche Encore 007 : Spring (livestream)
with m.Kwas, Max Winter x Thomas Page Dances, Daniel M Karlsson, Chris Speed, Ramaleigh, Georgie McVicar, +777000, nexcyia, Charles Verni, angelicaa, Johann Diedrick, and aamin.
Cherche Encore 006 x sixtyseventcollective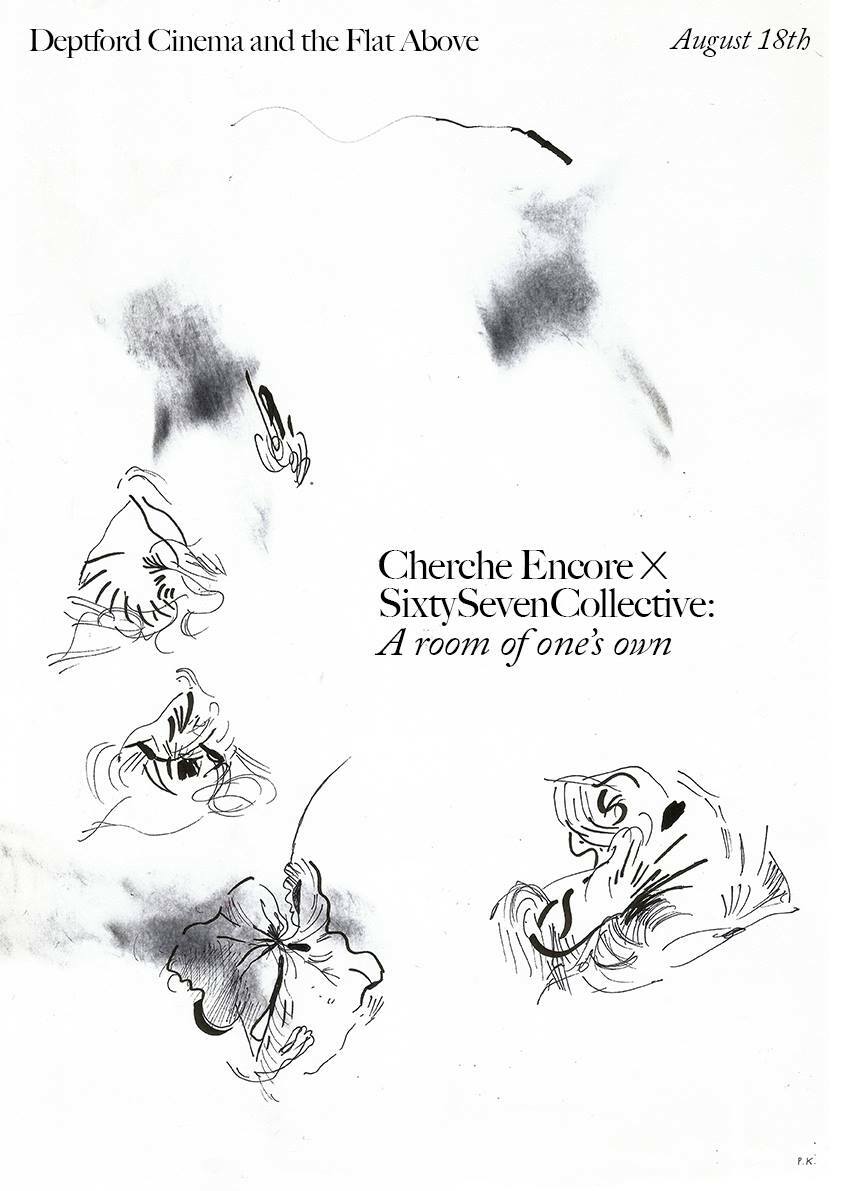 A room of One's own vol 2 with Jessika Khazrik, peb, Hortense, Benjamin Whateley, Marion Magrangeas, Andrej Chudy and Gabriela Zigova.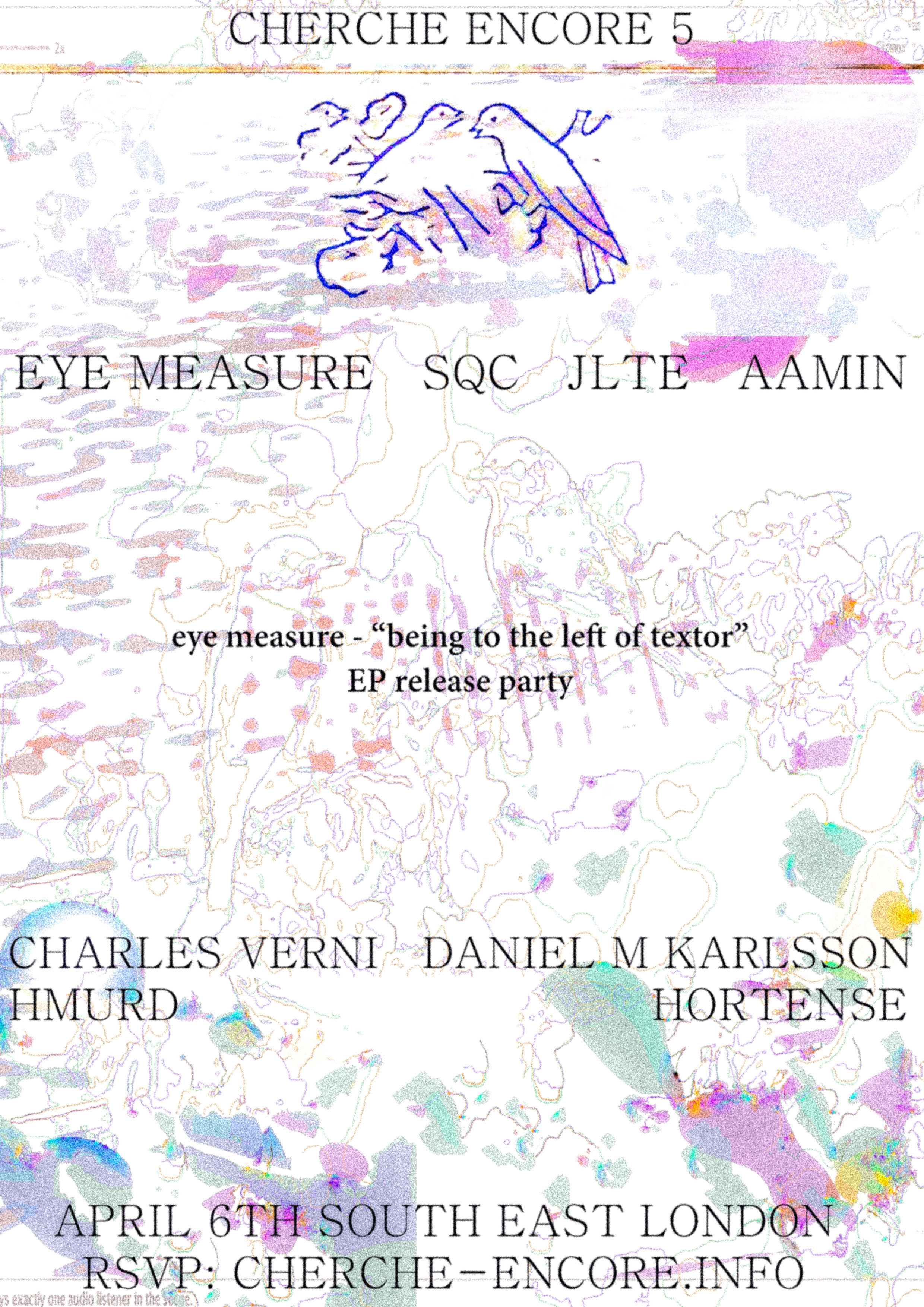 with Aamin, Charles Verni, Daniel M Karlsson, Eye Measure, hmurd, Jtle, SQC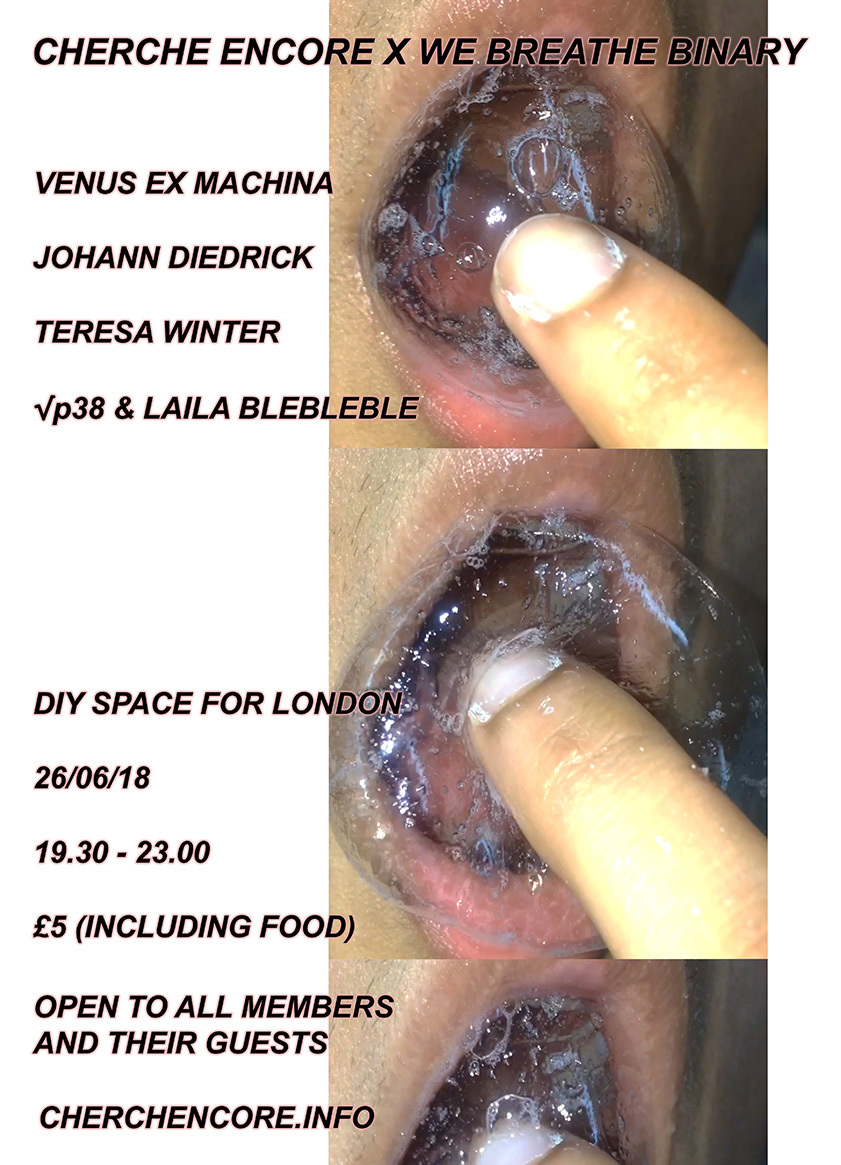 with Johann Diedrick, Laila Blebleble/p38, Teresa Winter and Venus Ex Machina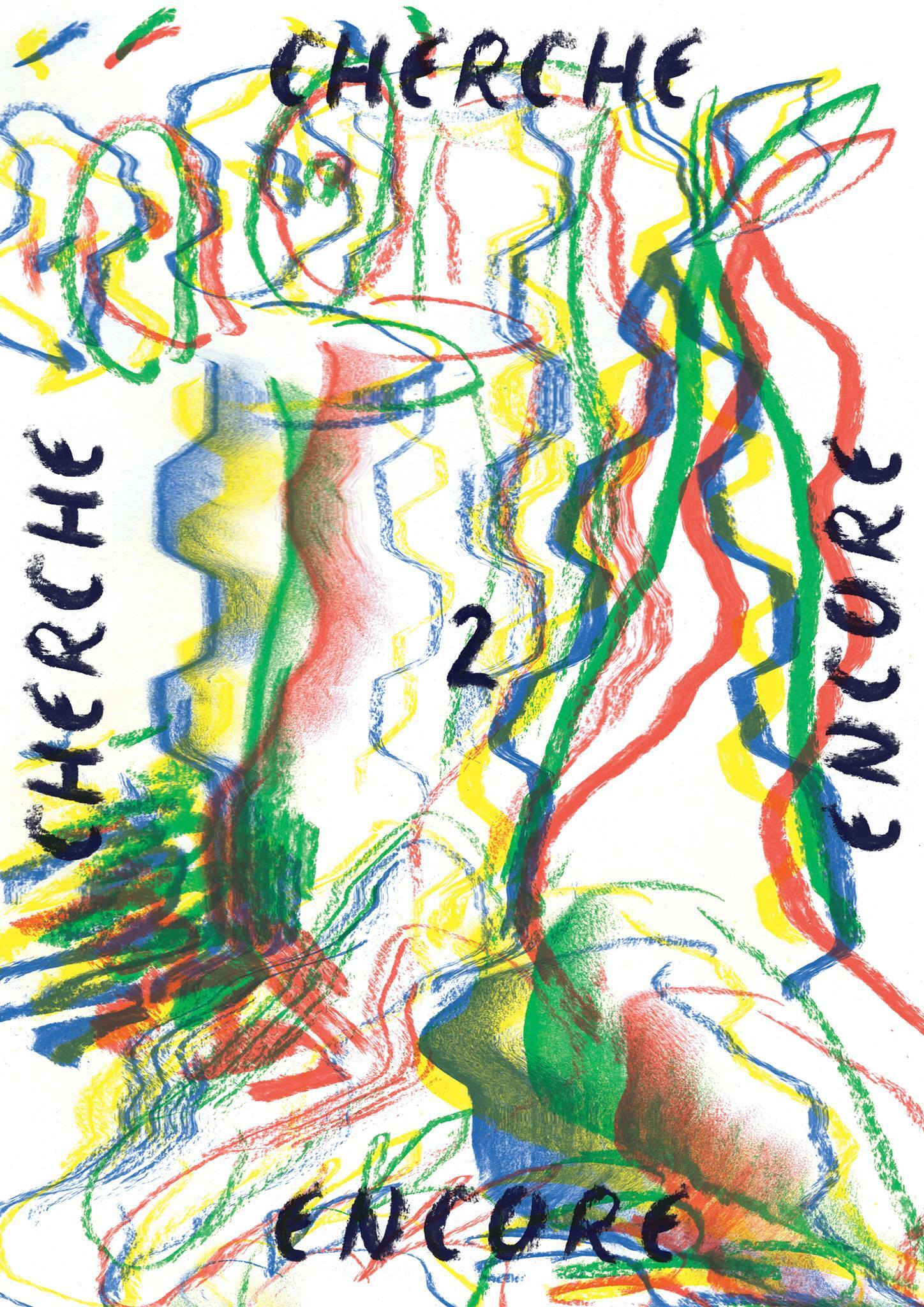 with Inverted Why Research Lab, Hortense and MSHR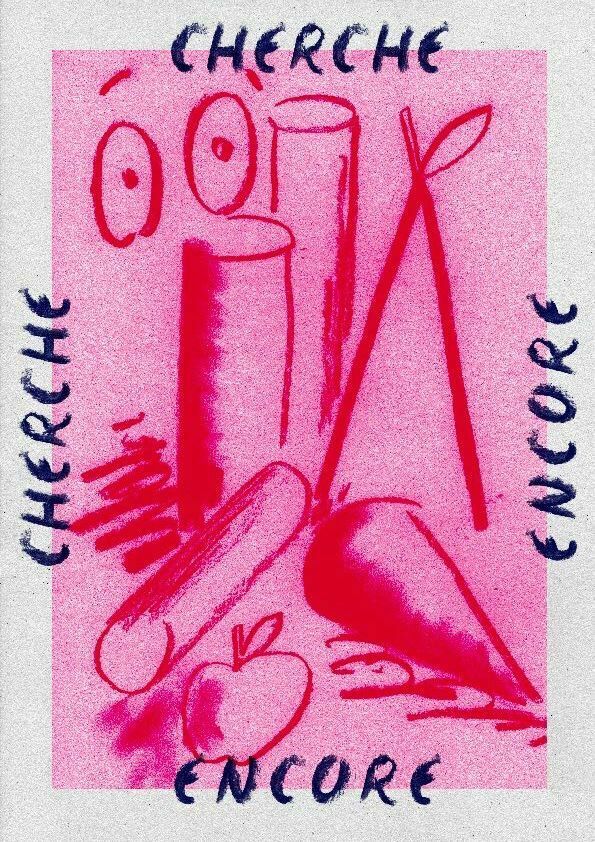 with Object Blue, rkss and Terribilis